Every ingredient matters.
---
Creative cleaning solutions for conscious living. Real, clean ingredients that don't hurt the planet.
Clean home. Clean ingredients.
#happyhealthyhome

Easy-to-use concentrates use 78% less plastic each year. Our LEAPING BUNNY Certified formulas are cruelty-free and save for kids, wildlife and pets. We only offer cleaning tools are all eco-friendly and built for sustainability.

Family safe cleaners are free from parabens, sulfates and synthetic fragrances. No mystery ingredients here. All formulas are lab tested, safe and effective.  

Our concentrates are packaged and designed to save you money. Just fill multiple foaming soap bottles and use the concentrate in so many ways, saving you money and space under the kitchen cabinet.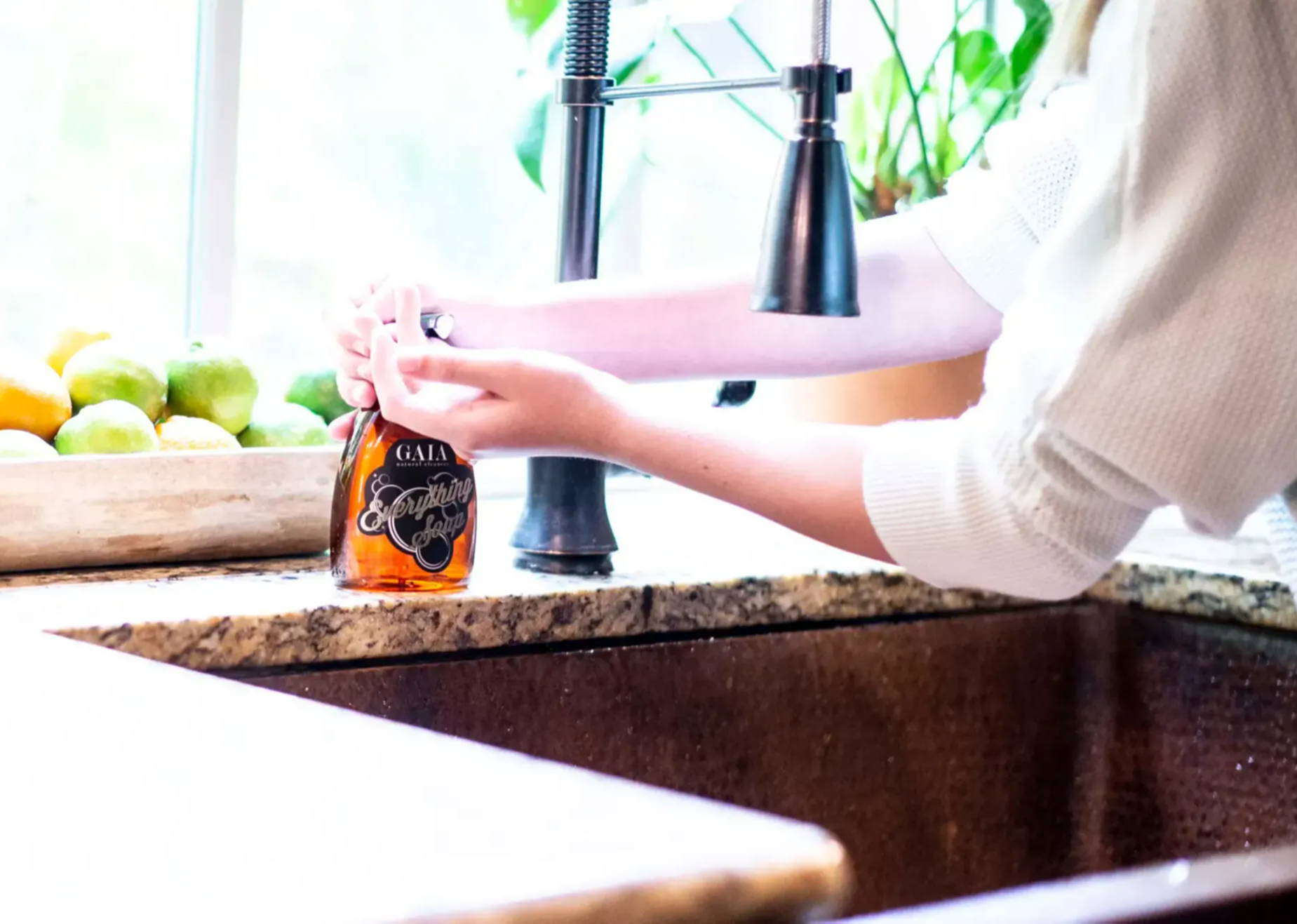 What toxins are in your home?

Did you know that there are almost no federal regulations about what's in your cleaning products? In fact, companies don't even have to tell you what's in there. Yep, that's right. There are frequently mystery chemicals and petroleum products cleaning the counters your kids touch. Yikes.
---
Love for a #happyhealthyhome
"I absolutely love my Everything Soap. The lather is rich, the smell is heavenly, and it just makes me feel good to know it is safe for me and my family. I also really appreciate the extra space under by counter. "
Gina V.
"The concentrate is perfect for dish soap. The mixture of the concentrate and water is just right for the foam "
Cindy D.
"We absolutely love this new product, Everything Soap from Gaia. It's nice and foamy, cleans great, smells great and my hands feel good after using it. We have washed our hands even more lately with the covid-19 and I know while being clean we are using the best products with the best ingredients."
Zulieka H.
---
High Standards?
Or Obsessed?
It's hard to say, but either way our team works to vet every single product that we carry. Our standards are high so that you know what you're brining into your home is safe and effective...and the best for your family.